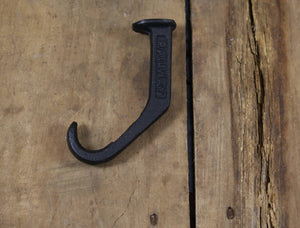 Black Cast Iron Railway Spike Coat Hook
This is a reproduction, not a genuine railway spike. It is a very sturdy hook and it comes with two screws painted to match. The middle section is mounted flat against the wall and both the top and npttpm sections angle out from the wall.
4.5" long by 1.25" wide and the hook is 3" deep.