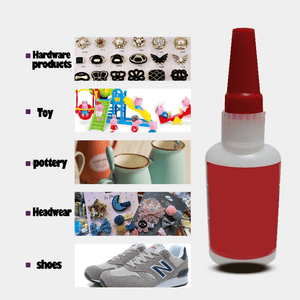 Industrial High Viscosity Superglue
Are you tired of having to use nails and screws during DIY and repair jobs? 
Industrial High Viscosity Superglue No More Nails Original construction adhesive is a heavy-duty glue ideal for mounting and bonding, without the need for nails, screws or hassle. 
The multi-functional grab adhesive is suitable for most common building materials, e.g. wood, ceramic, metal, concrete, brick, plaster, stone, and most plastics
Specially designed for interior use, the grab glue ensures strong bonds for heavy-duty repair and DIY jobs in almost any capacity – ideal as a skirting board adhesive and for many other internal bonding applications, including fixing coat hooks, window ledges and coving.
No nails - This solvent-free mount glue is ideal for heavy-duty adhesion for DIY and repair jobs and eliminates the need for mounting with nails or screws.

Multi-functional - This wood glue is suitable for many other materials such as concrete, brick, plaster or stone, as well as being an effective metal glue, ceramic glue and plastic glue*.

Extra strength - This strong instant mount adhesive is specially designed for interior use, providing strong bonds for DIY, mounting and repair jobs in the house.

Interior use - No nails adhesive extra strong works as a coving adhesive and is ideal for fixing skirting boards, polystyrene moldings, window ledges, and coat hooks, etc.

Practical Delivery - Industrial High Viscosity Superglue, heavy-duty adhesive for DIY/repair jobs with water-based copolymer technology, solvent-free, no cartridge gun needed, white, 1 x 50g Tube
Specification:
No need for nails/screws
Suitable for most materials
For interior DIY/repair jobs
No cartridge gun needed
Technology: Water-based copolymer
Colour: White
Format: 1 x 50g
Package included:
2 X Industrial High Viscosity Superglue
Note:
For easy application, ensure that surfaces are clean and free from dust, oil, grease and lose material. 

Wipe away the excess and clean residues of adhesive with water. Allow 24-48 hours to fully dry. Very heavy or distorted items may need support or additional fixing whilst drying.